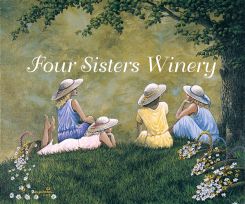 Special Event
May 14th, 2017 from 12 noon to 4 pm
We hope you will join us!
Live Music will entertain guests from 12noon – 4pm.
Wine bar opens at 12noon – 4pm.
Buffet will be served from 1pm – 2:30pm
$29.95 per person plus tax and 10% service fee.
Wine Mimosa: $5
Reservations required.
Book early as this event has limited seating.
Please call the winery at 908-475-3671 for tickets.
Mother's Day is a universal holiday celebrating women across the country that have spent countless hours caring for children. In honor of these special women, Four Sisters Winery devotes the weekend in observance of the best mother ever…the mother in your heart!
This year we celebrate this event on Sunday, May 14th from 12noon to 4pm! Please make your reservations early as this event has always been very popular.
Winemaker/Chef Matty Matarazzo promises a meal fit for that perfect Mom as he introduces a new food element for that special Mom. For Mother's Day this year we will be offering a very special brunch complete with Pancakes, Casseroles, Deviled Eggs, French Toast, Frittata, Fresh Fruit and home made Granola. A brunch fit for a queen. Enjoy the beautiful surroundings of the winery's open air under a large party tent and listen to the live music while enjoying your meal.
Everything will be made fresh
Live Music will entertain guests from 12noon – 4pm. Wine bar opens at 12noon – 4pm. Brunch buffet will be served from 1pm – 2:30pm