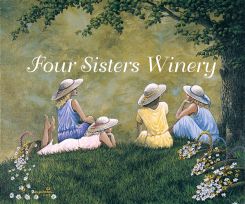 December 9, 2018, 4:00 pm: Murder Mystery Dinner
December 15, 2018, 4:00 pm: Grape Stomp
Harvest Festival Weekends all through October!
Live Performance 12:30 -5pm by
Dylan Carter, The Entertainer, comes to
Four Sister's Winery on
Saturday, October 20th from 12:30 – 5pm
Enjoy the vocal/piano by Dylan as he plays songs from the 60s, 70s and more. From Billy Joel to Elton John to the Eagles, Dylan plays a variety of hits that we like to affectionately and reverently call Classic Rock, keeping alive the signature sounds of the period.
Sunday, Oct 21, 2018 ~ 12:30 – 5pm

Back By Popular Demand, Anker
returns to Four Sisters Winery
Anker is a singer, songwriter from East Windsor, NJ. He Plays Acoustic Rock, Americana and Folk and is influenced by Collective Soul, Bruce Springsteen, Tom Petty and John Mellencamp. He has created his musical identity to change everything he doesn't like in other
solo acts.
Hayrides to the pumpkin patch and corn maze. $5 per person
Wine tasting and tours! Free
Extended food menu offered on the deck and under our PYO tent.
Murder Mystery – October 27th 4-7pm. Reservations required.
www.foursisterswinery.com
Complimentary Wine Tastings and Vineyard Tours
We are now Open 6 days a week from 10am – 6pm
Friday and Saturday until 7pm
Closed Wednesday