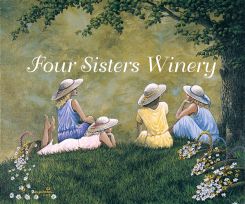 Yes, our orchards will open for the season starting with our Apple Wine and Music Festival weekend September 23rd and 24th and will continue while the supply lasts. Right now we have a bumper crop of Apples ready to be picked with many varieties including Red and Golden delicious, Mac's, Empire, Ida Red's, Paula Red's, Staymen Winesap, Cortland and Rome. We do not use chemicals to hold our apples onto the trees so many apples will drop once they are ripe. Please include the apples on the ground when you come to pick as they are ripe and ready to eat.
There is a $10 admission fee for the Apple Wine and Music Festival weekend but it includes live music, hayrides, corn maze and wine tasting. Under 12 is $5.
Follow us on Facebook and continue to check out our web page for an all new exciting list of events throughout the season.
Friday Fish and Chips will be happening from 11-7 so come on out and hang on the deck with a glass of your favorite FSW wine.

Special Theme Menus!
Fridays
– Fish n' Chips with coleslaw
Available 11- 5 Open
10-7pm
Saturday's
– Wine and Wings with a variety of sauces including sweet and sour, vinegar, mild BBQ and hot and spicy
served with two sides
Available 11-6 Music 1-6 open until
8pm featuring John Podavano
Friday and Saturday Theme Specials – $10
Sundays
BBQ featuring Cosby Gibson
Choice of pulled pork, pork ribs or chicken thigh and leg served with two sides and garlic bread. $12
Available
11am-5pm
Music 12-5
Our Cafe menu Friday through Sunday
will feature:
Cheese Platter with Meat,
slice of fruit and crackers
Nacho's with salsa and guacamole
Grilled Chicken and veggie wraps with chips and salsa
Flatbread Pizza with choice of toppings.
All of the above $8 each.
Available 11-6 all weekend