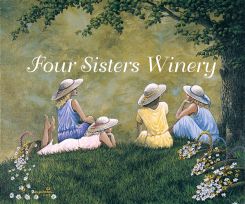 Sunset and Music night on the deck Friday August 28th with live music from 5-7 featuring Ted Lyons and Comedy from 7-8:30!
Ben Kirschenbaum is a New York native stand-up comedian who likes to energize the crowd with his endless wit. His masterly comedic scripts have been used for acclaimed comedy associations such as MTV, Clickhold, and seriouslyTV. Ben will be headlining this Friday evening during our Sunsets on the Deck series with other well-known, up and coming comedic performers. Kirshcenbaum has performed at Second City, improve enterprise of Chicago with other noted comedic acts. This rising star has been performing all over the US from Hollywood's west coast to the east coast's Big Apple. You won't want to miss this hilarious summer event, that will be an all-around evening of entertainment and laughter
Join us this Friday, August 28 from 7-8;30. $30
5-7pm Ted Lyons solo Guitar
Food and wine available for purchase.
Call 908-475-3671
Fish and Chips, Wings and Chips, Fish or Beef Taco's or any of our three pizza options.  $10 each.  Cheeseburgers and Vineyard Cheese plates available from 12noon-8:30.
Grape Stomping August 8th 4-7!  Sign up now by calling the winery.
908-475-3671
Murder Mystery –  Sept 20th 4-7pm Seats now available!
The murders continue at Four Sisters Winery! It's just for fun during our Murder Mystery Dinners. The event begins with a formal wine tasting, followed by a delicious dinner of Chicken Parmigana, Spagetti,  Garden Salad, Bread & Dessert. And, now it's time for an unraveling plot, a victim, a murderer, and a cast of characters. Let's not forget the detectives! The cast of characters are selected and the mayhem begins. Through the process; great fun and a twisted story line leaves everyone guessing. Let's add a little spice to the event, you can embellish to your hearts content. Complimentary wine glass included $45 pp, tax included
Awards: Best Actress, Best Actor, Best Detective! 4-7pm $42pp
GRAPE STOMP – Sept 13th 3-6pm!  Always Stomping Time at Four Sisters Winery!
It's a bit of nostalgia, a tasting of wine, something to do with friends for a special time! Formal wine tasting, Chicken Parmigana, Italian spaghetti with meatballs, garden salad, bread, dessert, coffee, tea and sweet tea. An educational wine cellar tour describes the processes of wine making and then off with the shoes and socks for the ever-popular Barefoot Grape Stomping. Complimentary wine glass included $42.00 per person, tax included
GIFT CERTIFICATES are available for 2020 events
Tickets are required – call 908-475-3671
We are now Open Saturday and Sunday from 10am – 6pm
January through April 10am-5pm, Monday, Thursday and Friday and 10-5pm.
Closed Tuesday and Wednesday's through the winter.
May through December open 6 days 10-6.  closed Wednesday
November 29th through December 24th open 7 days a week 10am – 6pm.