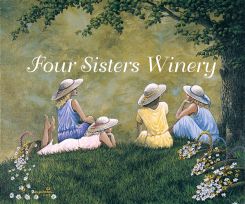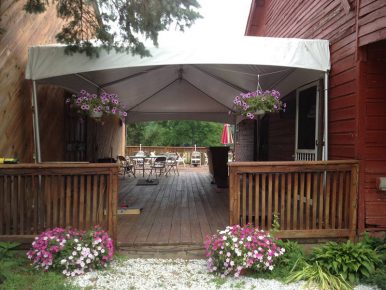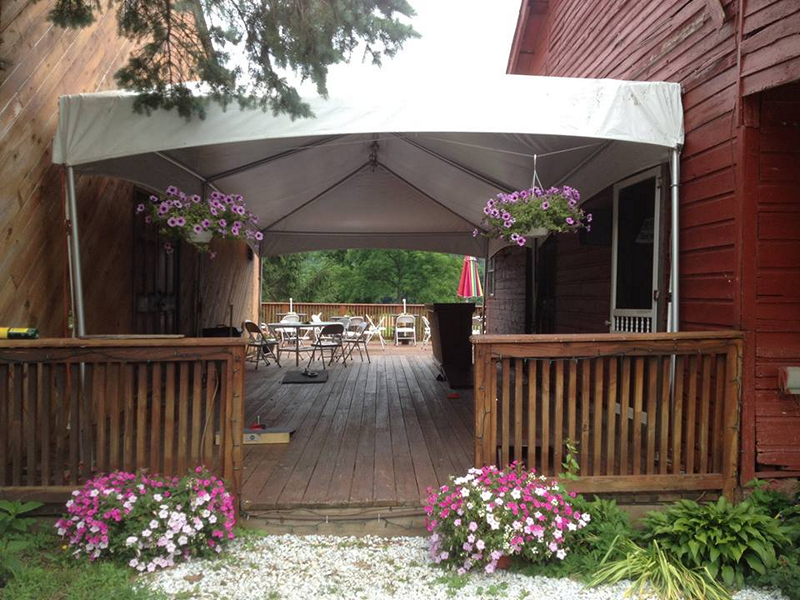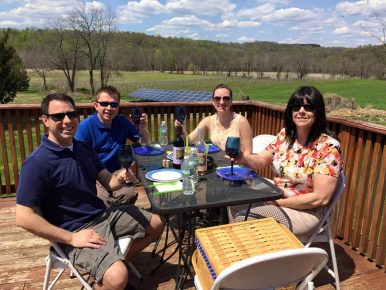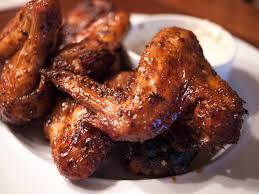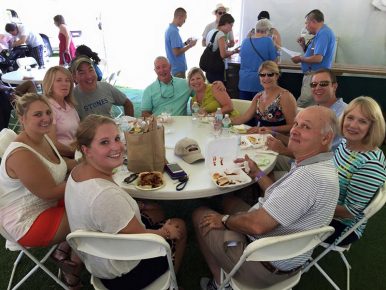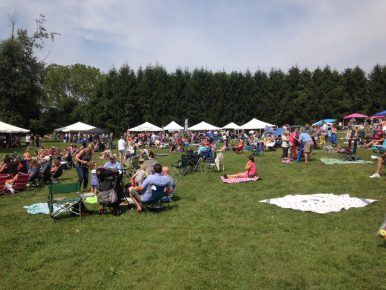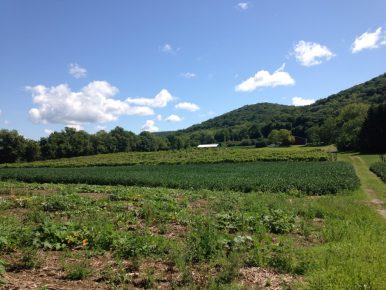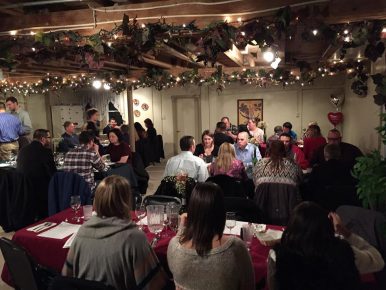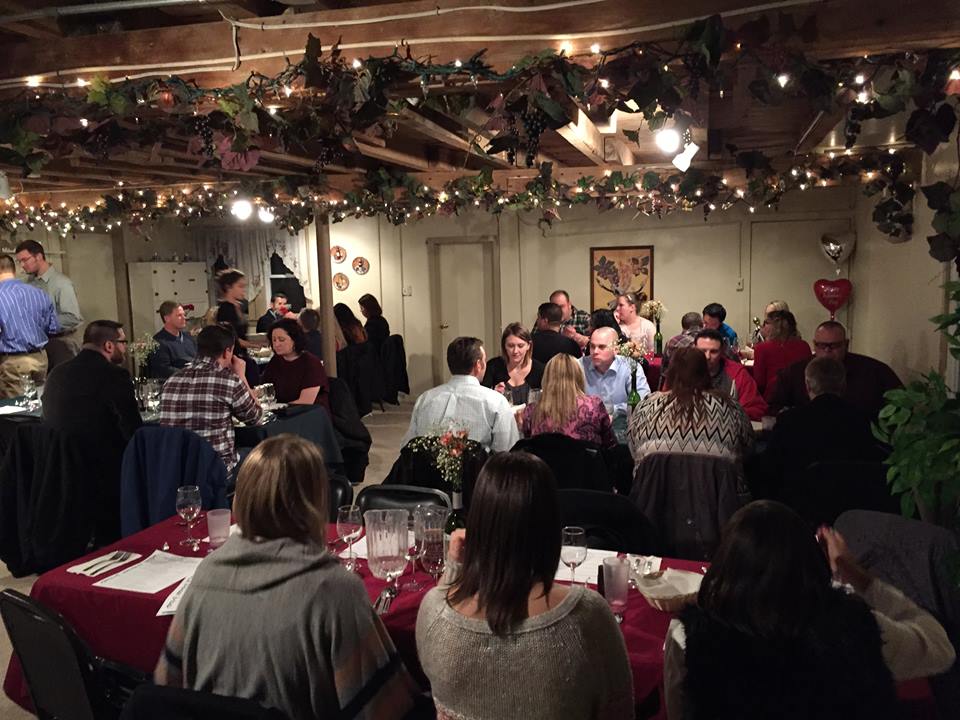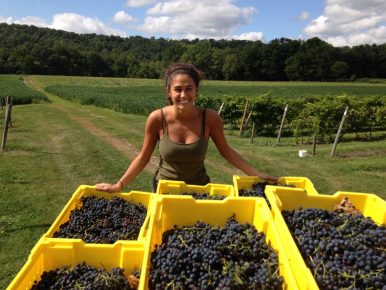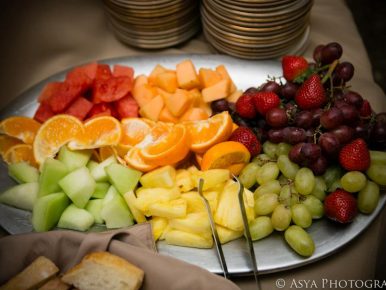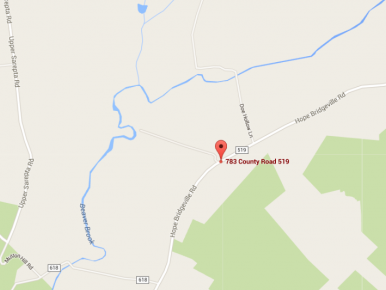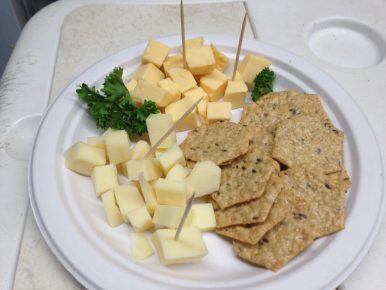 Featured Events – New Release of Poppa Joe!
Weekend Themes
Live Performance 12:30 -5pm by
Dylan Carter, The Entertainer, comes to
Four Sister's Winery on
Saturday, October 20th from 12:30 – 5pm
Enjoy the vocal/piano by Dylan as he plays songs from the 60s, 70s and more. From Billy Joel to Elton John to the Eagles, Dylan plays a variety of hits that we like to affectionately and reverently call Classic Rock, keeping alive the signature sounds of the period.
Our famous Fish and Chips or Wings and Fries are now on Saturday and Sunday from 11-6. $12 includes a glass of wine. No reservations needed but helpful. Friday night happy hour 4-7 with $10 cheese platter and $2 off any bottle of wine consumed on the deck.
Our cafe menu will be available from 11-6pm with a special of our Crispy Chicken Sandwich.
Cafe Vino October Menu now available Saturday and Sunday! Full Menu on Saturday and Sunday.
Nacho's Supreme – three colors of chips, three blends of cheese, sour cream, and chopped tomoatoes, olives and peppers. Sour cream on the side. $12
Cheese platter with fruit, nuts, meat and three kinds of cheese and two kinds of crackers. $10
Grilled cheese on sweet Italian flat bread with pickles or chips on the side. $10
Pita Pizza Supreme with up to 3 toppings. Choice of pepperoni, mushrooms, onions, peppers, sliced tomatoes, $12
Grilled Chicken Cesear Salad with homemade cesear dressing and pita bread. $10
without chicken – $8
Pulled pork sliders with two sides and salad. $12
Barefoot Grape Stomping Event
December 15th 4-7
Incudes spagetti dinner, meatballs, salad, bread and dessert.
Also includes a formal wine tasting and the foot massage of a life time and a tour of the wine cellar.
$37 includes tax
Family Harvest Weekend at Four Sisters Winery
Saturday & Sunday, October 20th. 21st & 27th and 28th, 12-5 pm
Hallowine Weekend the 27th and 28th! Wear a costume and receive a goodie bag.
All through the month of October enjoy Family Harvest Weekends from 12-5pm at Four Sisters Winery on Route 519 in Belvidere NJ.
Cost: $5pp includes corn maze and hayride to the pumpkin patch.
Take a Tractor drawn hayride to pick your own Pumpkins or find your way through Cornelius's Corn Maze.
Upon your return relax on the Deck and enjoy complimentary Wine Tasting and Live Music at Cafe Vino which features Pulled Pork Sliders,
Nacho Supreme, Panini Pizza, Crispy Chicken Sandwich, Chicken Nuggets Cheese Plate, Beef Stew and More! Visit Four Sisters Winery this fall.
www.foursisterswinery.com
908-475-3671
Enjoy the spacious festival site with our open fields surrounded by gorgeous views. Listen to live music on the deck while relaxing in the great outdoors with friends.
Take a tractor drawn hayride to the corn maze and pumpkin patch to pick your own pumpkins or join the vineyard and cellar tour.
BBQ foods and chilled wine by the glass or bottle will be available for purchase. Try Sadie's Apple, Spicy Sisters, Captains Choice and Apple Sangria, each made from our own apples. There's more to taste with red, white, rose, fruit, spiced and fortified wines.
Bring your blanket and chairs, but please leave your pets at home.
Murder Mystery Dinner October 27th 4-7pm
The Vintners room will be set for that very special evening including a formal wine tasting, dinner and the Murder Mystery. Menu includes baked ziti, meatballs, bread, salad and dessert. The family has gathered and without notice one of them just falls to the floor. Who died? Who was the murderer? You will have to come and see and be part of the show.
This special dinner is $37 includes tax
Wine tasting, tours, cafe menu and personalized wine labels available on weekends.