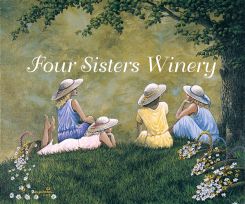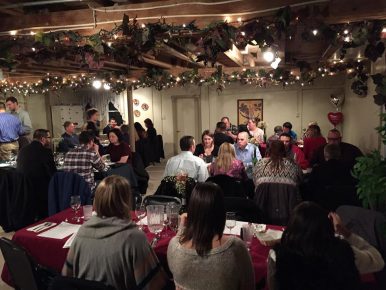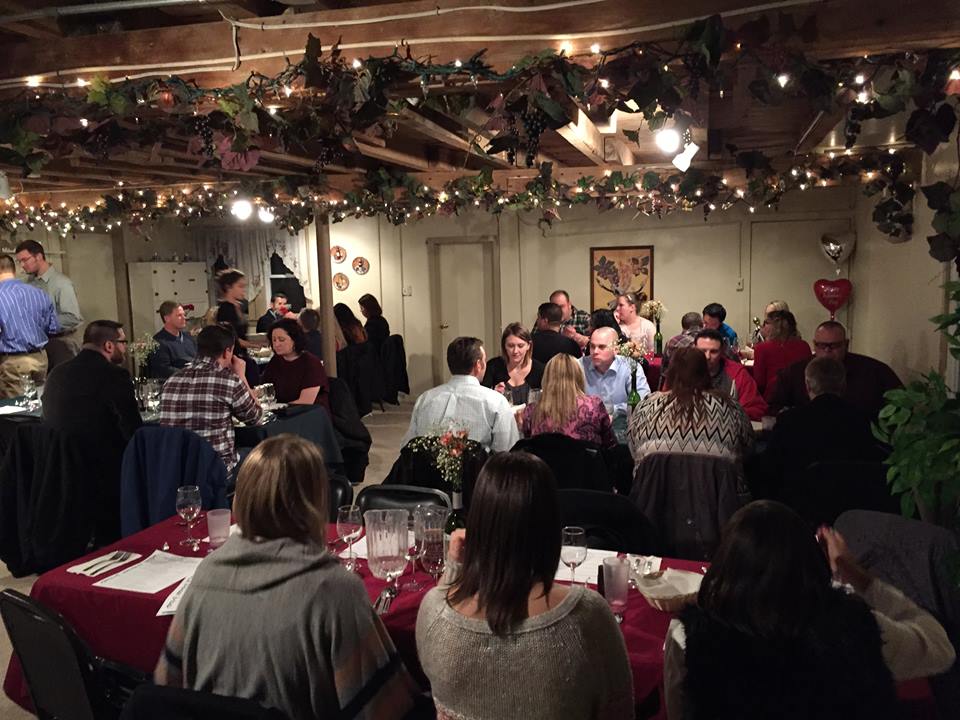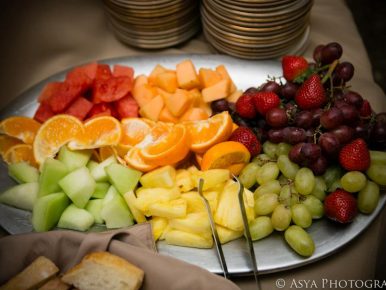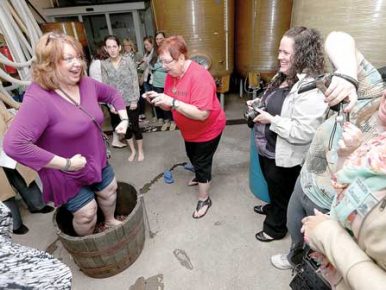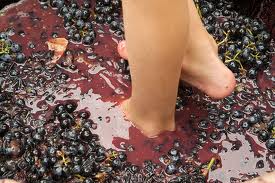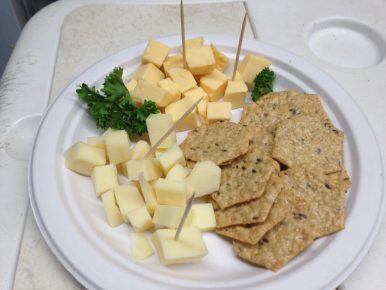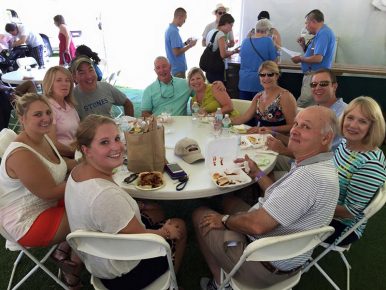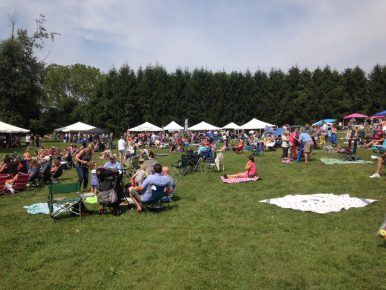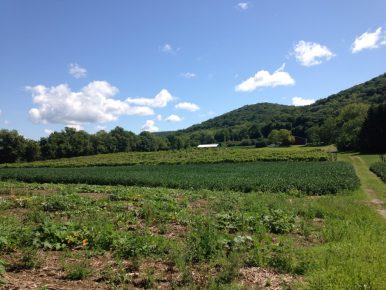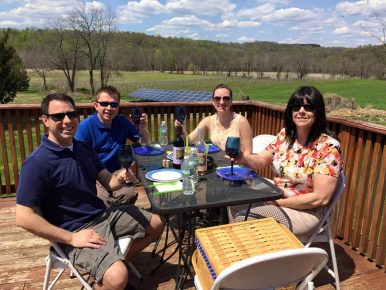 We are open for sales by the bottle and by the case only.  Seating is available on the deck to enjoy the view but no food or beverages can be consumed on the property.  Thank you for understanding.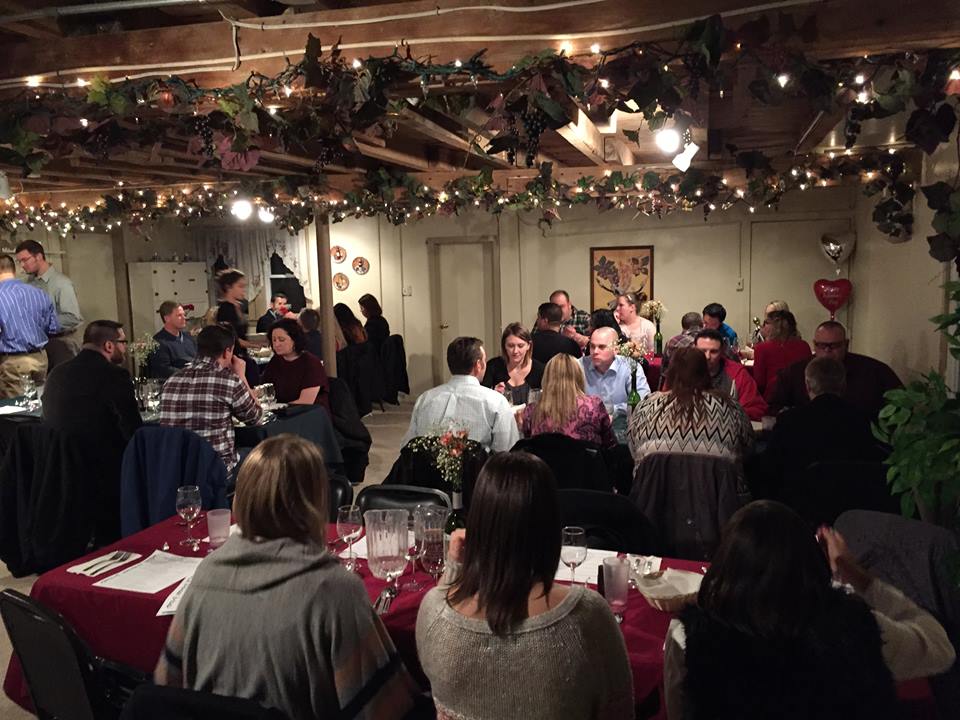 Murder Mystery's have been rescheduled for May and June. Call now and make your reservations as this popular event sells out every time.  908-475-3671 Open Thursday through Monday as we are closed Tuesday and  Wednesday.  These events sell out quickly so call soon. $45 pp and includes our new Chicken Parm and roasted veggie dinner with salad, bread and dessert.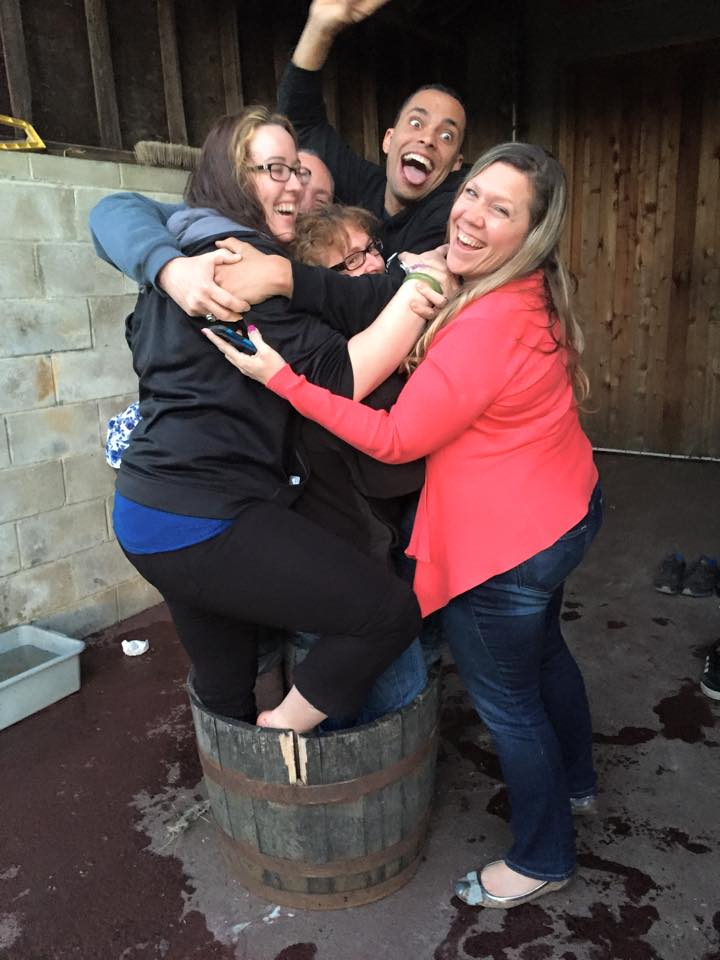 Barefoot Grape Stompings are cancelled until May.
 Next available date June 6th 4-7pm  It's Always Stomping Time at Four Sisters Winery!
It's a bit of nostalgia, a tasting of wine, something to do with friends for a special time! Formal wine tasting,  our new Chicken Parm Dinner with roasted veggies, salad, bread and dessert, coffee, tea and sweet tea. An educational wine cellar tour describes the processes of wine making and then off with the shoes and socks for the ever-popular Barefoot Grape Stomping. Complimentary wine glass included $42.00 per person tax included.   All events 2-5pm.
Next Grape Stomp May 2nd SOLD OUT from 4-7pm featuring our Chicken Parn Dinner with roasted veggies, salad, bread and dessert.  $42pp
No food service available until further notice.
Our new Bistro Menu will be available the first week of May hopefully.  Look for weekend specials on facebook or here on our web page.