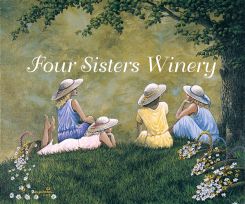 Upcoming Murders
July 14th 4-7
$37 per person plus tax.
Reservations required.
Book early as this event will sell out every time.
Please call the winery at 908-475-3671 for tickets.

	    


		

    






It's not a typical who done it….It's the guests in the audience that create a witty, weaving story line. As the plot thickens, the victim falls prey and the detectives investigate with deductive reasoning to reveal the murderer.
Formal wine tasting, buffet style dinner of salad, pasta dinner with meatballs bread and dessert. Dessert wines will be served back in the winery after an educational tour of the wine cellar.
Available Murder Mystery Dates for 2019!  December 15th 4-7 all events.
February 10th Valentines Special Event 1-4:30  $50 pp with plated dinner
March 17th 1-4pm
April 7th 1-4pm
May 19th 4-7pm
June 9th 4-7pm
July 14th 4-7pm
July 21st 4-7pm  New Date!
August 25th 4-7pm
September 15th 4-7pm SOLD OUT
October 13th 4-7pm SOLD OUT
November 10th 4-7pm SOLD OUT
December 15th 4-7pm