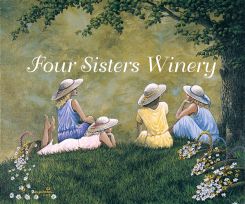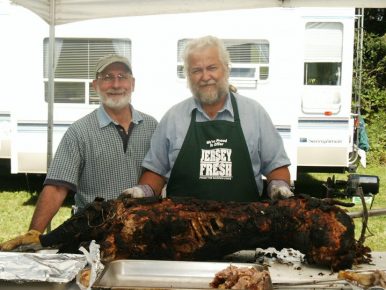 Special Theme Menus!
Coming soon! Friday night dinners with music on the deck
Our First Farm to Table Dinner will be hosted on July 13th featuring Kate Cherichello Duo.
Dinner will include your choice of a beef or veggie entree plus a variety of local dishes as your sides.
Wine will be paired with each course of the dinner. Cost is $80 per person and promises to be a night to remember as it will be our first farm to table event featuring produce from our local farmers and wines from our winery including a serving of our apple port wine, Captain's Choice. There will be limited seating on our deck so please book early to confirm your reservation.
Event runs from 6pm-10pm with dinner being served at 7:30 and music will fill the night before and after dinner.
Look for posted dates of more farm to table dinners. We will offer them once a month on Friday nights through October.
Saturdays – Our new cafe menu is now available with so many options you will be coming back to Cafe Vino again and again to try them all. Great wine and a new menu:
Nacho's Supreme – three colors of chips, three blends of cheese, sour cream, avacado, and chopped tomoatoes and hot peppers. Sour cream on the side. $12
Fried Zucchini sticks with sour cream and marinara sauce. $10
Cheese platter with fruit, nuts, meat and three kinds of cheese and two kinds of crackers. $10
Grilled cheese on sweet Italian bread with pickles or chips on the side. $10
Pita Pizza Supreme with up to 3 toppings. Choice of pepperoni, mushrooms, onions, peppers, sliced tomatoes, or chili. $12
Grilled Chicken Cesear Salad with homemade cesear dressing and pita bread. $10
Chicken salad wraps with chips and salsa $10
Sundays – BBQ featuring
Choice of pulled pork sliders, pork ribs or shrimp kabob served with two sides and garlic bread. $15 plus tax
Available 11am – 5pm Music 12noon – 5pm
Select Cafe' items also available on Sunday's