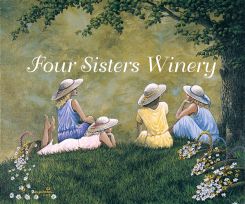 Weekends on the Deck
Every Weekend except MD, FD and festival weekends
Dinner available from 11-5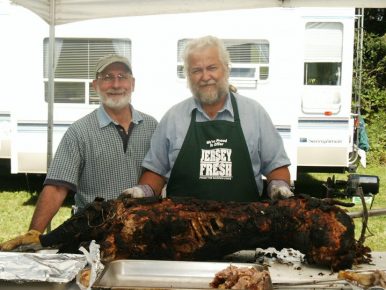 The Deck is now open 6 days a week from 10-6 with food specials on Friday's.  Wine tasting is available from 11-5.  $5 for up to 8 wines. Full Vineyard View Bistro Menu available on weekends from 11-5 with live music from 12-5. Winery is closed Wednesday's. 
Friday Night Sunsets on the deck scheduled for August 28th,  and September 11th. 
Ben Kirschenbaum is a New York native stand-up comedian who likes to energize the crowd with his endless wit. His masterly comedic scripts have been used for acclaimed comedy associations such as MTV, Clickhold, and seriouslyTV. Ben will be headlining this Friday evening during our Sunsets on the Deck series with other well-known, up and coming comedic performers. Kirshcenbaum has performed at Second City, improve enterprise of Chicago with other noted comedic acts. This rising star has been performing all over the US from Hollywood's west coast to the east coast's Big Apple. You won't want to miss this hilarious summer event, that will be an all-around evening of entertainment and laughter
Join us this Friday, August 28 from 7-8;30. $30
5-7pm Ted Lyons solo Guitar
Food and wine available for purchase.
Call 908-475-3671
The Deck will remain open throughout the season! Tastings are only available on the deck and the full Vineyard View Bistro menu is available every weekend with live music and $5 tasting of 8 wines.
Vineyard View Bistro
 Menu Options
Gourmet Veggie Pizza with onions, peppers, tomatoes & mushrooms $10
Pepperoni Lover's Pizza with seasoned pepperoni $10
Plain Cheese Pizza – $10
Grilled Chicken with lettuce tomato and special sauce  served with chips- $10
Fish or Beef Taco's with coleslaw on the side.
Nacho's Supreme $10 with olives, two kinds of chips, salsa and jalapeno peppers
Vineyard Plate with Cheeses, cracker, sliced sausage fruit and hummus with Pita bread slices $10
Cheeseburgers with lettuce and tomato served with chips. $10
Sides of Fruit bowl, garden salad or French Fries are available for $5
All menu items subject to availability from 11-5
Call 908-475-3671